Countdown to Halloween.
In the spirit of Halloween I thought I would countdown my top 10 Halloween movies. I am a movie fanatic and some of them are popular and high quality and some are not, but without further ado and in no particular order.
1)
The Worst Witch - This was a tv movie from the UK that was released in 1986. It stars a young Fairuza Balk, Diana Rigg, Charlotte Rae and an amazing appearance by Tim Curry. It's really poorly made and very dated (in the musical number for Tim Curry it shows a beta max tape, seriously.) but absolutely fun.
2)
Hocus Pocus - The year this movie came out I must have seen it 10 times in the theatre. It makes me laugh and has great musical numbers. You can't beat the cast: Bette Midler, Sarah Jessica Parker and Kathy Najimy. Disney done good.
3)
Something Wicked This Way Comes - This movie scared the pee out of me when I was younger. Another amazing cast and just generally a good film.
4)
Beetlejuice - Classic Tim Burton, nuff said.
5)
The Nightmare Before Christmas - Yeah...nuff said again.
6)
The Company of Wolves - A dark fairy tale based on the stories of Angela Carter. One of my favorite horror/ thrillers.
7)
The Craft - I can't help it. I just love this movie.
8)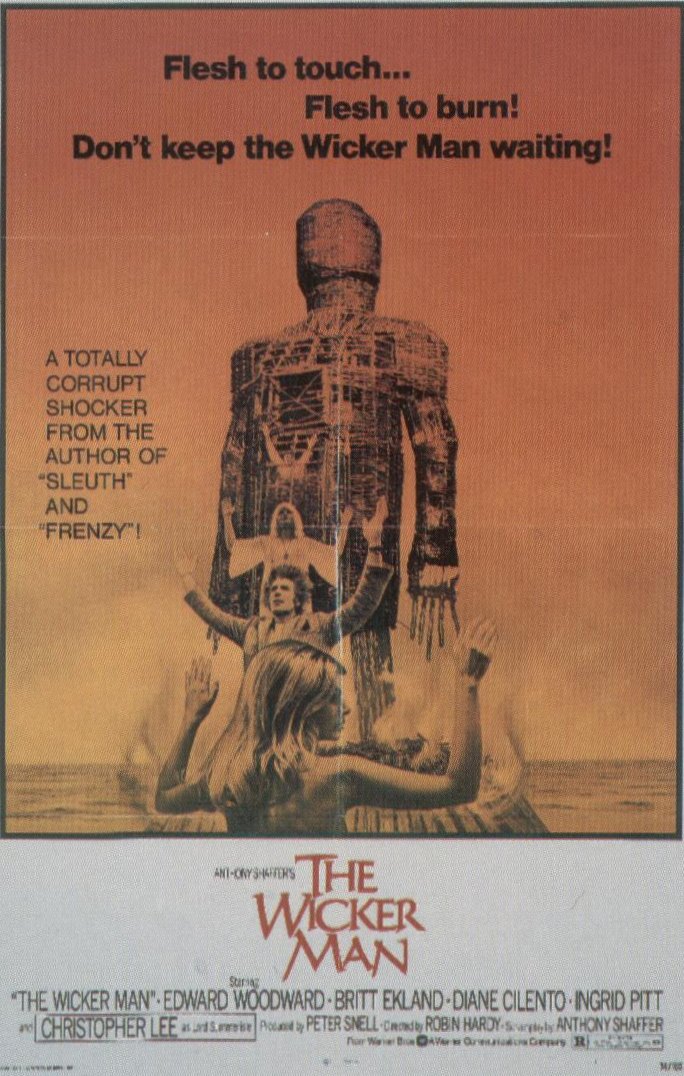 The Wicker Man - The original 1973 version. So great and spooky. Christopher Lee is magnificent.
9)
Sleepy Hollow - More Tim Burton. Haunting and awesome.
10)
Horror Hotel - An old Christopher Lee film. An interesting plot with plenty of suspense. If you have never watched it you should.
There are many more I love and frequent, but these are my go to Halloween films.
I will be posting more this weekend for the holiday.