A Break From Yule/ Christmas...
It's been a while since I posted anything about it, but it's always there marinating in the back of my mind. I am going to have to get to working on it sooner than I am comfortable with too. Yes... I am talking about my wedding.
I have a lot of amazing decorating and crafting ideas and I thought I would share some of the ones I was thinking of using here.
A paper chain using old books.
I'm thinking of using something similar as place cards and favors.
These are candles rolled in epsom salts...aren't they beautiful.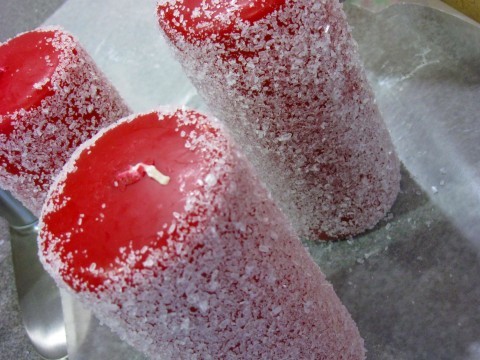 Vintage Suitcase Card Holder
Dried Flower Bouquet
Lot's more to come. I just wanted to share some of the current running ideas and such. :)