Countdown to Halloween - My Favorite Fictional Witches
I have been slacking in my Countdown to Halloween duties. I am so busy getting ready for Halloween, getting my school work done and, well, working. No excuses though. I promise to get better. Starting Now.
Halloween always makes me think of my favorite ladies, Witches. I have so many favorites from Books, Movies and Television, so today I thought I would share my witches dozen of favorite witches or groups of witches. These are in absolutely no particular order.
1) Willow and Tara - Buffy the Vampire Slayer
2) The Sanderson Sisters - Hocus Pocus
3) Granny Weatherwax, Nanny Og a
nd Magrat Garlick - Terry Pratchett's Discworld Series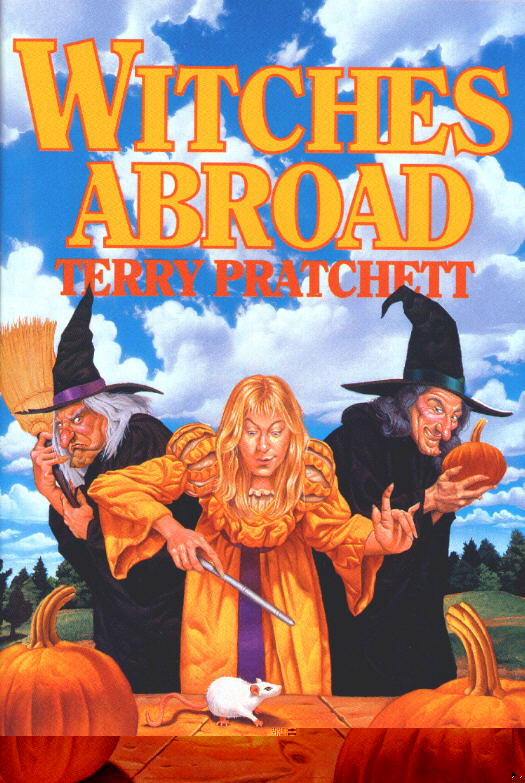 4) Mildred Hubble - The Worst Witch (film and books)
5) Rowan Mayfair - The Mayfair Witch books by Anne Rice
6) Nell, Mia and Ripley - The Three Sister's Island Trilogy by Nora Roberts

7) Rachel Morgan - Hollows Series by Kim Harrison
8) The Halliwell Sisters - Charmed
9) Elphaba Thropp - Wicked
10) Eglantine Price - Bedknobs and Broomsticks
11) The Owens Women - Practical Magic (film and book)
12) Tiffany Aching - Terry Pratchett's Discworld Series
13) Hermione Granger and Minerva Mcgonagall - Harry Potter Series by J.K. Rowling
Betsy